Two amazing young women, Samantha Stewart and Kayla Kahn, who hail from San Diego, have a mission. It involves an 135 mile walk for a cause they are passionate about. They want to raise awareness about sex trafficking and forced child prostitution.
Samantha and Kayla contacted me on LinkedIn and then we talked on Skype, and once I got over the shock of how young these two gutsy Californians are, I was sold: they are using their own lives, experience and skills to bring awareness to a subject that often sits in the dark recesses of our minds or that we reserve for sweat shops and foreign countries. Kayla and Samantha are not interested in an academic discourse. They want to rescue these victims.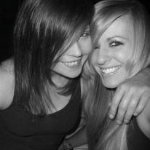 They have already begun to create a documentary and you can see clips here They've been at this for four years and have been the subject of over 50 articles in the U.S. and abroad. They are determined to have safe houses in every state.
Their next step is to set out on a 135 mile walk from Belmont Park in San Diego to the Santa Monica Pier in Los Angeles, filming their 22+ miles a day, six day journey. They plan to leave on November 27th, trailing banners and posters along the way, attracting news reporters, and more importantly, "Each step" will "send out a positive vibration for change," as they let people know that these children need to be rescued; that they exist in all parts of the country; are in need of housing, medical treatment and therapy. A clip from their website is below:
.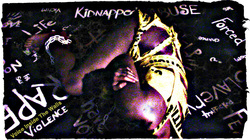 Samantha and Kayla sent me a sample of what they found in 30 minutes of researching. One escort site shows pictures of Nicole, age 21 with a cell phone number, and on other sites, they found the same girl, now called "Bianca" with new phone numbers. This is apparently a very common way to disguise a girl's identity and hide the fact that she's been drawn into the sex trade against her will. This is the kind of clue that would get Samantha and Kayla to dive into undercover work, partnering with local police to rescue victims.
For more info, go to WGBH's facebook page and read about the sex trafficking crisis. This time folks, it's not in Thailand, but in Boston. It's in major cities across the country and we need to open our eyes. And support these terrific young women on their 135 mile walk by donating here.