Hand it to Jonathan Shailor to not sit around while program big wigs decide whether or not he can go back inside with his important theatre work behind bars (See "Are You Kidding Me?" in the Archives). He launched The Shakespeare Prison Project: Beyond Bars on January 13th, 2013, at the Rita Tallent Pickens Center for the Arts and Humanities at the University of Wisconsin-Parkside.
What is perhaps most touching to me is not that former prisoner, Nick Leair, joined guest actors onstage to perform scenes from The Tempest and Henry IV, Part 2, but that is daughter, Ally not only saw him perform in Beyond Bars this week but in The Tempest when he was incarcerated.
Here Leair is with his daughter now and before he was released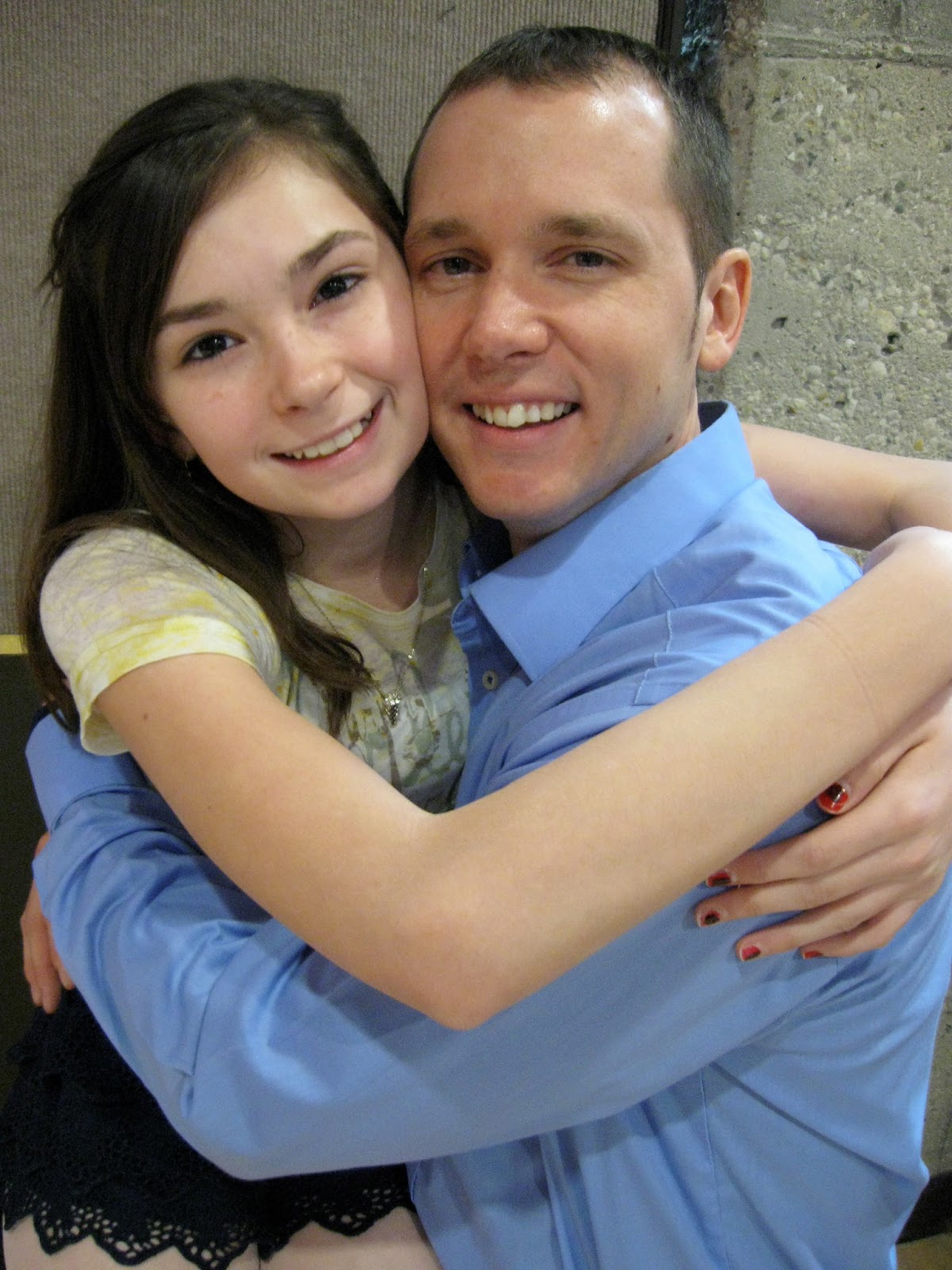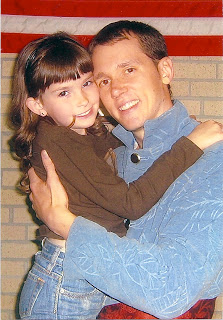 Shailor wrote: "Ally joined us on stage during the talkback. I asked her what her main impression of her Dad was back in 07 when she saw him perform for the first time. She said, 'He looked happy.' Then she proudly took the stage and read the prologue from one of her Dad's favorite plays: Romeo and Juliet. Two other former…Shakespeare Project participants attended the program and joined in the discussion. All of them are doing well–reconnected with family, employed or in school. They credit their experience with The Shakespeare Project as an important element in the building of new identities and productive lives."
This reminds me of how much we give and get from the people we work with behind bars. Next week I will be seeing a woman I worked with over twenty years ago at Framingham Women's Prison. How much the connections endure and this is because the work allows people to dig deep into themselves and to learn something new be it about themselves and/or about the world. Them, for sure; us, the teachers, as well. As I said in Shakespeare Behind Bars, the performance of the Bard offers prisoners access to a world many never thought was part of their lives. If one can tackle Shakespeare, one can tackle anything.
I encourage blog readers to contact the WISCONSIN DEPARTMENT OF CORRECTIONS SECRETARY EDWARD WALL AND TELL HIM THAT YOU SUPPORT THIS WORK!
PHONE: 608-240-5055 and EMAIL: edward.wall@wi.gov