Inspired by the Women's March, here I am with my niece only a month after knee surgery! We had 175,000 in Boston. What a day.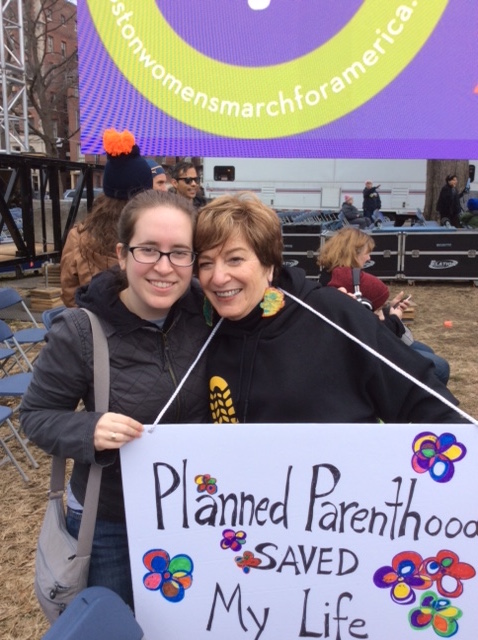 Keep the actions going! Here's more info from the #WomensMarch
Action 1 / 10
THE FIRST ACTION
Write a postcard to your Senators about what matters most to you – and how you're going to continue to fight for it in the days, weeks and months ahead. We're offering printable postcards for you to download.
You can go it alone, or consider inviting some friends, neighbors and fellow Marchers over for a drink or dinner sometime in the next ten days to talk about your experience and fill out your postcards."
It's easy! Just print them at home or at a print shop and send to your senators.
For more, see The Campaign that is folowing from the millions who marched world-wide on January 21st: 10 ACTIONS / 100 DAYS.