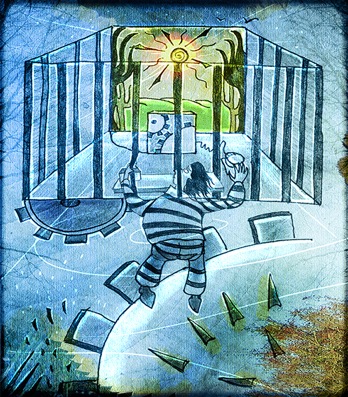 "Prisoner" (Image Courtesy of Ade McOren-Campbell / Flickr) 
 
Hey folks, please see my newest article at Truthout. Here's how it begins:
"The United States has the shameful reputation of being the world's largest jailer, and as the Prison Policy Initiative reported in March, 2017, 2.3 million people are currently locked up in prisons and jails. This mass incarceration continues in spite of the fact that a Brennan Center for Justice report shows that crime is down and rates remain near historic lows.
Furthermore, our punishment system extends beyond the prison walls and includes destructive parole policies. "Max Out," a 2014 Pew Charitable Trusts report, details that over the past three decades, those sent to prison have been serving longer sentences. They are less likely to earn parole, the opportunity to finish one's sentence in the community. This occurs in spite of the fact that research shows that longer sentences do not make us safer and do not prevent people from returning to prison, even as they cost more.
But here's the good news: Activists across the county are seeking remedies for people impacted by this failing parole system, and in some cases, changing the system itself." more